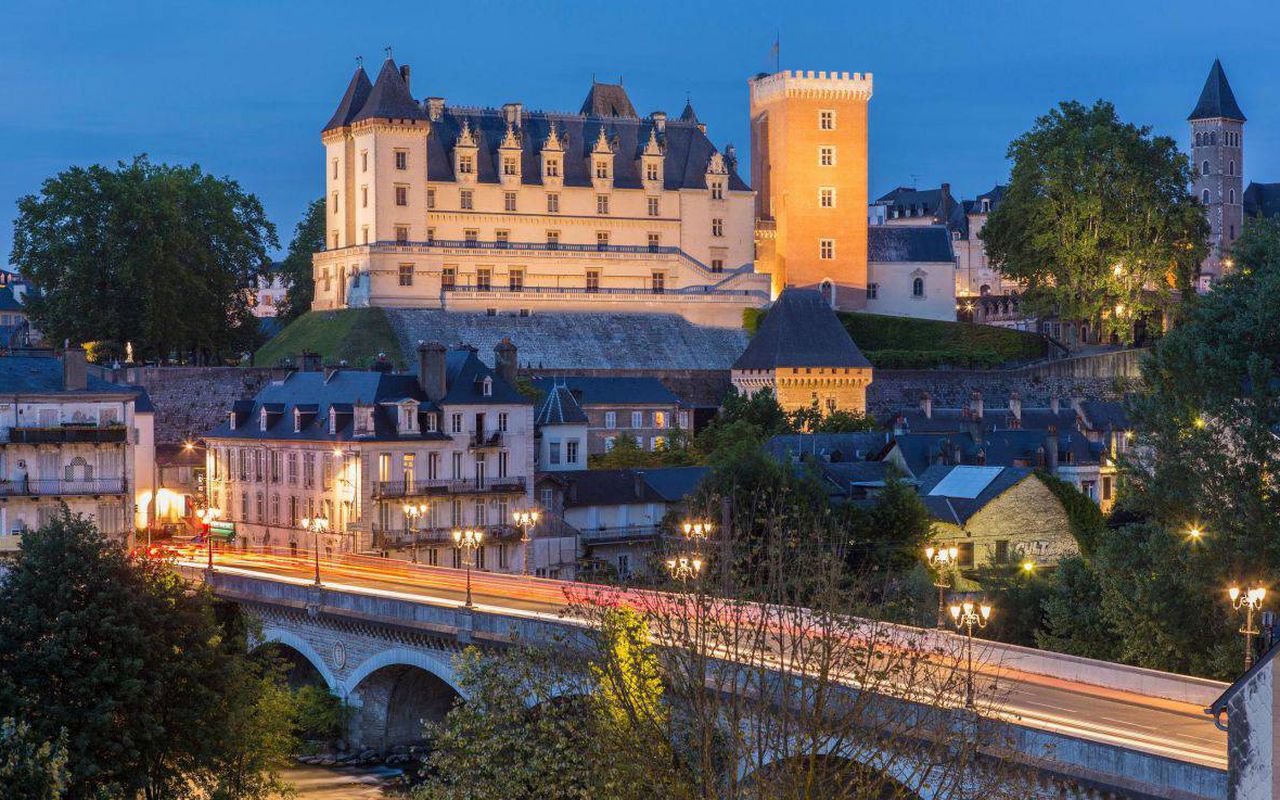 Victoria Garden
City center Pau
From the studio to the family suite in the center of Pau
Best rate guaranteed on our website
Welcome to Pau la Béarnaise!
Enjoy the small pleasures of the city and the large natural spaces. Settle down with us to discover the city of Henri IV, at the gates of the Pyrenees. Festivals, leisure, traditions, here you will find all the pleasures of the Southwest.
OUR RESIDENCE
Completely renovated at the end of 2018, the AppartHotel Victoria Garden Pau *** offers accessible rooms and apartments, equipped for people with reduced mobility, furnished, equipped with a kitchenette and a bathroom with tub to drown your worries in the bubbles. At Victoria Garden, all is comfort, modernity and change of scenery.
Easily accessible from the train station and the airport, facing a shopping center and the cinema, our hotel is the ideal place to stay in Pau. It offers the comfort of a hotel and the freedom of an apartment. An all-you-can-eat continental breakfast is served every morning.
Whether you are leaving with your family, colleagues or a solo adventure, Victoria Garden apartment hotel in Pau has everything you need to offer you a guaranteed change of scenery. With an immersion in the architectural richness and cultural experience of Pau, an extraordinary natural setting and memories.
Come with a light mind
Don't you want to get into it?
We take it for you:
No need to plan your morning races: A quality all-you-can-eat breakfast awaits you in a pleasant, bright and friendly room!
Not gifted in Tetris: No worries: No more need to load the cot in the trunk (yes, it takes up space!), we make one available to you in the room on request!
No need to turn 40 minutes in the neighborhood to find a place for Titine: A private and guarded parking is there for you!
And many other services....
Modern apartments
Apartment equipped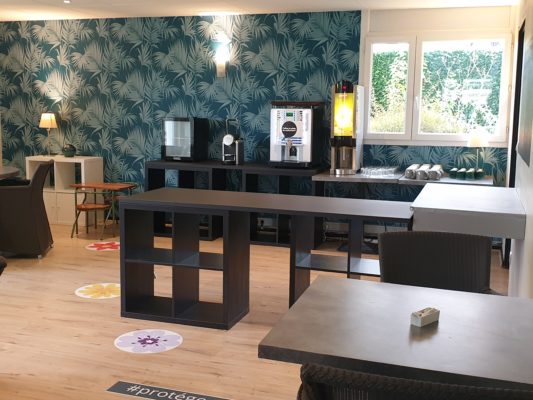 Breakfast room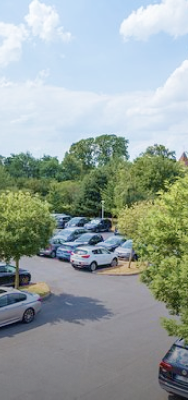 Secure parking
Animals accepted
4€ per animal and night
Welcome basket
25€ for 2 people
Multilingual staff
Welcome / Bienvenudo
Breakfast
8€/adult and 4€/child under 12 years
Housekeeping on demand
Included
Details of services and equipments on the room pages.
Useful information
You arrive from the Pau train station, jump into the T1 in front of the funicular and get off at the LP H. Baradat stop. 2 minutes walk and you arrived.
If you chose the plane, the Palois taxis are very welcoming! Otherwise, for 1€50, the IDELIS n°10 shuttle will drop you in 30 minutes from the residence (stop Condorcet)
And if you prefer independence, we are  between the highway exit and the city center.
 we are just behind the Leclerc shopping center!
Always here for you !
Our front desk is open
– From 8h to 13h and from 14h to 19h on weekdays 

– From 8h to 13h and from 16h to 19h on weekends.

If you expect to arrive outside our schedules, no worries, let us know, and we will guide you to an arrival with ease and freedom.
Due to the health crisis, our hours may be reduced depending on site activity.
They stayed in Pau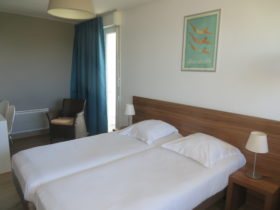 The bedding is very good, it's clean and breakfast is on the top Thank you.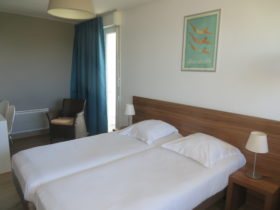 Superb ????❤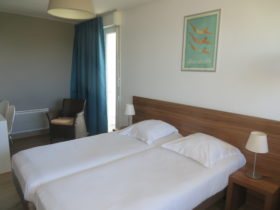 Clean establishment, spacious room. Very friendly staff.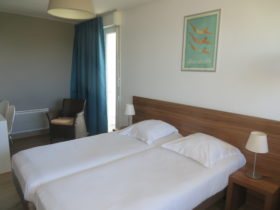 La limpieza, la amabilidad del personal, la iuminación de la habitación, las faciclidades para todo. Los deliciosos bollitos del desayuno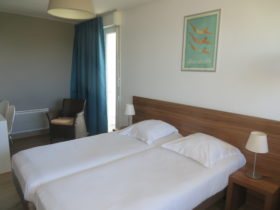 Nothing to add to the previous appreciations, we have been using the services of this establishment for several years. We notice that the decoration and furniture are regularly changed, and that the staff expresses great professionalism, friendliness, presence, spontaneity.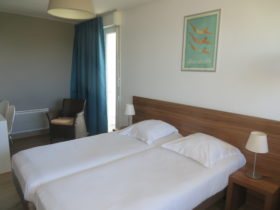 Clean, comfortable and well equipped. Easy and convenient parking.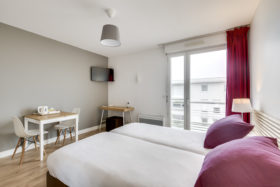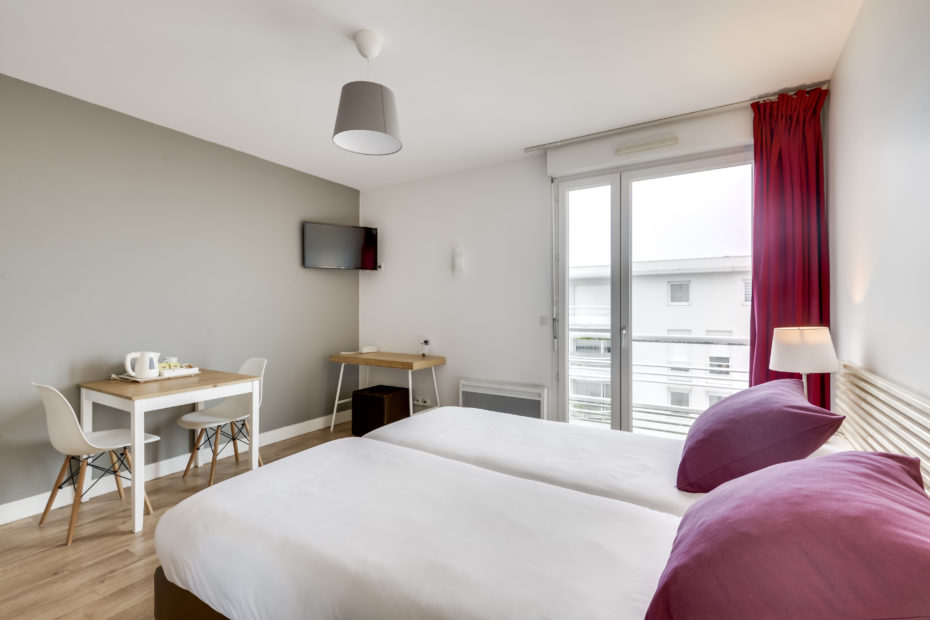 Clean room, with all the necessary equipment. Nothing to say about the room and its equipment.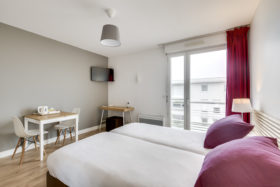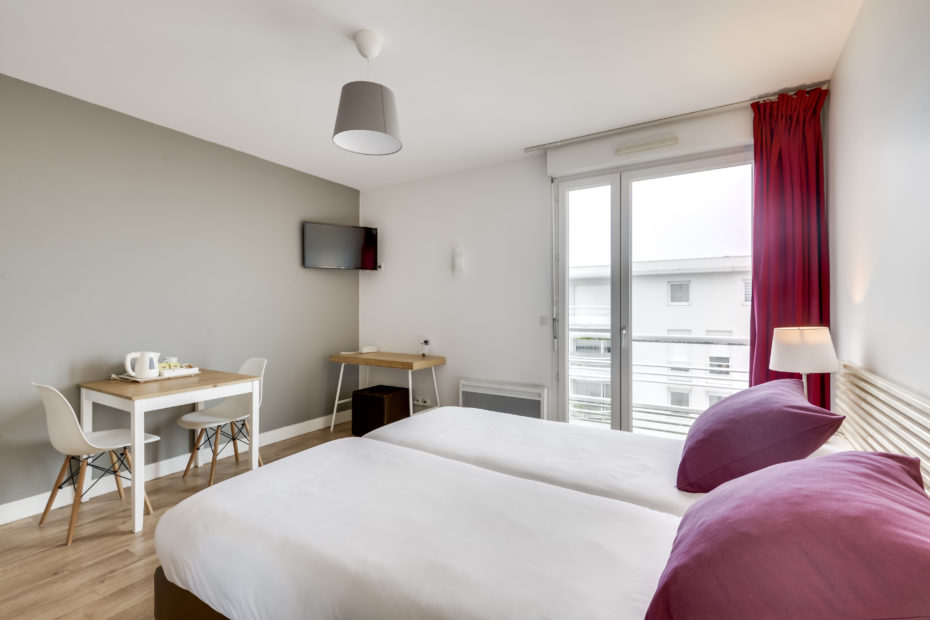 Excelente localização. Perto da entrada e saída da cidade e muito perto centro comercial com supermercado. Muito bom para estadias curtas.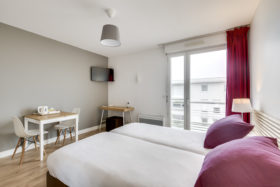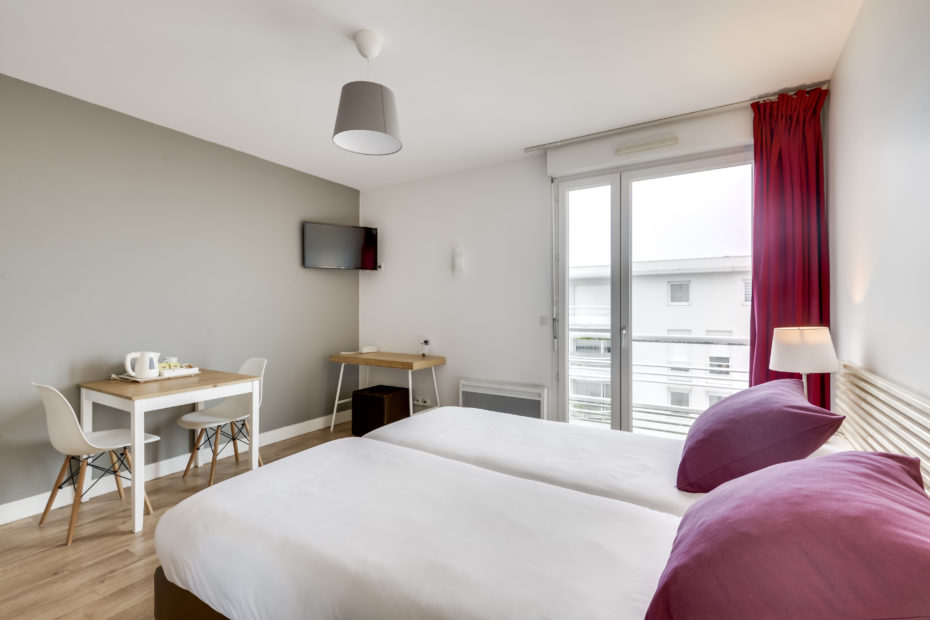 Large bedroom with kitchenette and beautiful bathroom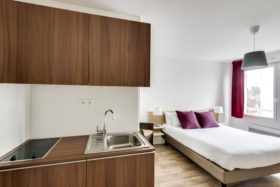 We have been using this establishment for several years now during our stays in Pau. The rooms are regularly redecorated and the furniture changed. But the staff is always at the top, the reception is efficient, including a smile. However, the Covid period is crippling for Pdj, but you have to deal with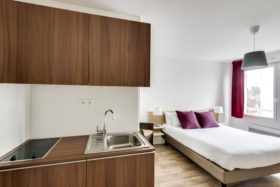 We spent 2 nights in August 2020 Strengths: Location, welcome, comfort of the room, value for money, breakfast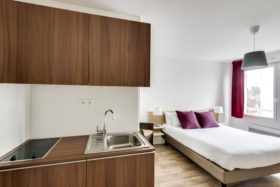 We stayed there 4 nights in an apartment for 4 people. Large bathroom, clean and well equipped. We took with breakfast, nothing to complain, very correct. Pleasant staff and available. 500m walk to restaurants. Near a small shopping center. To go to the center of Pau you have to take the car. I recommend this apartment hotel
Marie C
1 night stay
in junior suite in Pau
Frédérique J.
1 night stay
in junior suite in Pau
Manuel
1 night stay
in junior suite in Pau
Jose Jaime
2 nights stay
in junior suite in Pau

JM
1 night stay
in junior suite in Pau

David
3 nights stay
in junior suite in Pau
Juliette
4 nights stay
in twin superior studio in Pau
Francisco
1 night stay
in twin superior studio in Pau
Gilles
1 night stay
in twin superior studio in Pau

Troubade17
1 night stay
in double superior studio in Pau

Frédéric33
2 nights stay
in double superior studio in Pau

Béatrice L
4 nights stay
in double superior studio in Pau
You have questions? Special needs?
An advisor is listening to you
Write us
Your message concerns
Recruitment
Job offers & unsolicited applications